THE ACADEMY OF KOREAN MARTIAL ARTS IN WEATHERFORD, TEXAS

Location:
We are located at 406 Palo Pinto Street, Suite E
Weatherford, TX 76086
Our Email Address is:
masterwhite@
aokmataekwondo.com
Or simply use our handy contact form to send us a message.
Our Phone Numbers are:
817-629-7107
817-598-1478
We want to give you our immediate attention and the fastest service possible. Please call the phone numbers above.
Maps and Directions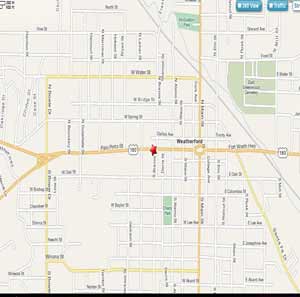 Please click this "map" to navigate to Mapquest for a better map and the option of getting directions.